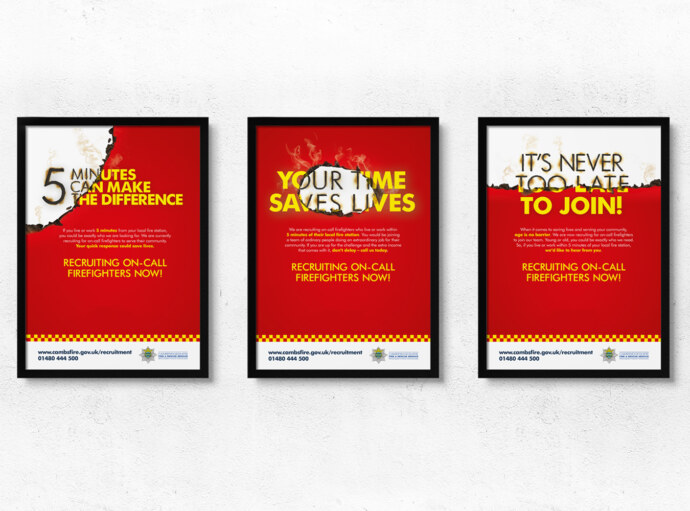 Cambridgeshire Fire & Rescue Service
On-call firefighter recruitment
CFRS asked us to develop a persuasive, compelling on-call firefighter recruitment campaign.
We focused on the requirement for on-call firefighters to live within 5 minutes of the station. This gave us an interesting creative 'hook' and the freedom to build a gender/age neutral campaign which was a key requirement of the brief.
Our impactful 'burnt match' typography was eye catching and a strong visual reminder of the devastation fire can cause.