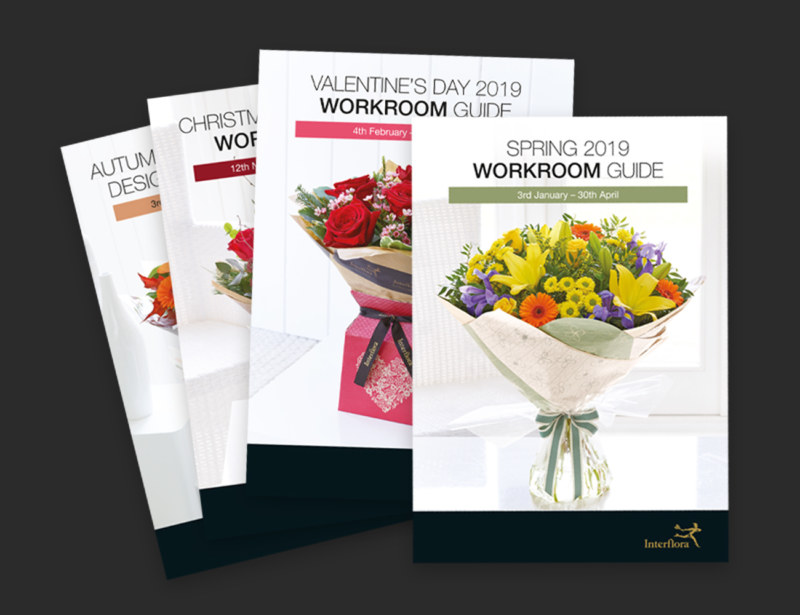 Interflora
Trade literature & customer facing POS
Interflora's workroom guides are the foundations of their business, as they allow their florist partners to create the stunning bouquets that represent the global brand on a daily basis.  We worked with the Interflora team to design engaging guides with clear and concise instructions for building floral displays that would bring joy and excitement to the end user.
To complete the circle for the brand, we also work with the brand team on their customer facing point of sale.
They were looking for their point of sale to work harder to attract new customers and generate incremental revenue through clear upsell opportunities. The individual campaigns included the redesign of their look book, posters and counter cards.
---
"I briefed Direct Approach to make our point of sale binder pages more hard-working. The carefully thought out solution they provided is proof that they really do understand how to use both design and copy to sell product effectively."
Jacqueline Whittaker,
Marketing & Communications Manager,
Interflora
---