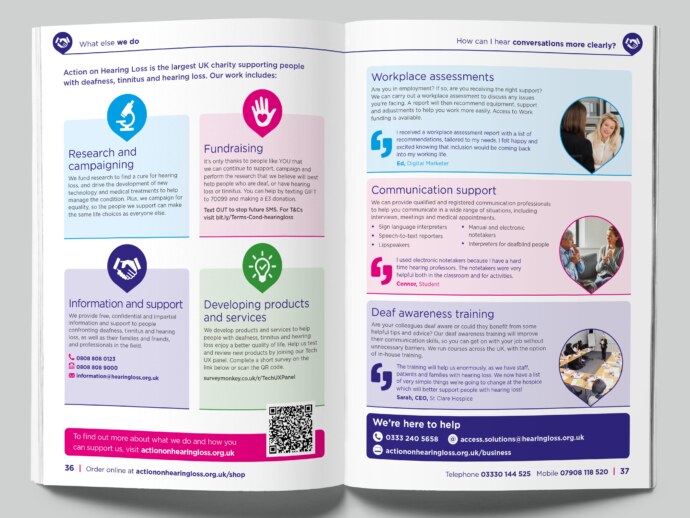 Action on Hearing Loss
New brochure design
The Action on Hearing Loss team were looking for a new dynamic design for their 2019/20 product catalogue.
The design had to work within the brand's guidelines whilst working harder to showcase their range of products and in turn drive increased sales.
The national brand team were very happy with our interpretation of the brand guidelines and our marketing contact was extremely pleased with the final brochure.