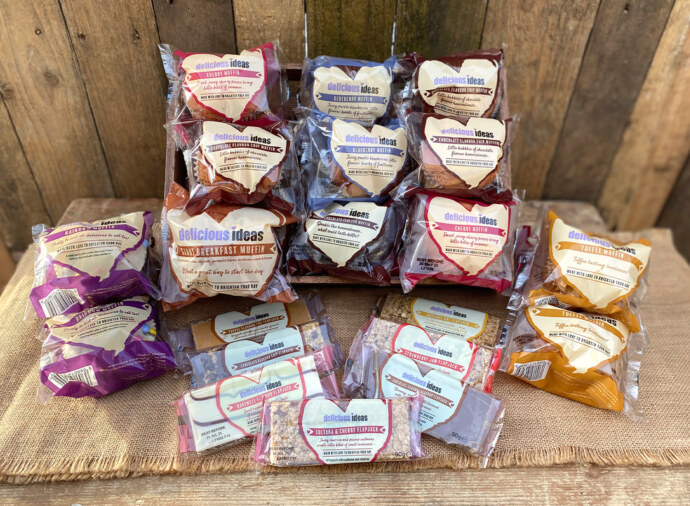 Delicious Ideas Food Group
Redesign of packaging
Our new client, Delicious Ideas Food Group, has been selling confectionery and healthy treats since 1991.
They kindly asked us to work with them in redesigning the packaging for their bakery range. This included over 50 products, showing off their new styling and improved recipe.
We are very lucky to be working on further projects with them, such as catalogues, leaflets and digital items.
We've also had the pleasure of tasting some of the lovely products!