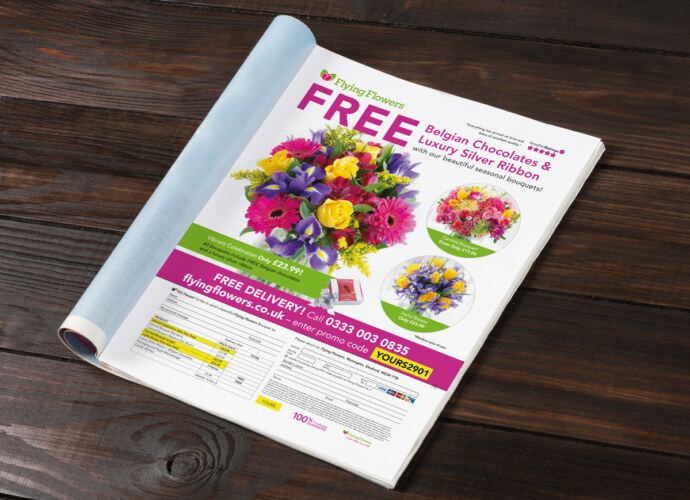 Flying Flowers
Advertising
Flying Flowers were looking for a series of hardworking print adverts to maximise sales through national press and women's lifestyle magazines.
Using stunning seasonal bouquets and prominent tactical offers, our designs have evolved over the years to adapt to the changing needs and purchase patterns of their customers.
Individual promotional codes for each ad allow the team at Flying Flowers to optimise their budgets to ensure that they're generating the best return on investment.